Women Leading Women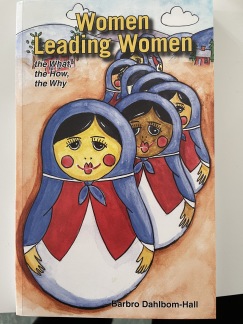 Pris:
264 kr
Inkl. 6% Moms
Art.nr:
P2147149
Antal:
WOMEN LEADING WOMAN - the What, the How, the Why

This is an important book, for
- Women who lead women
- Women who work with other women
- Women who are led by women
- Women who'd like to understand their reactions towards other women
- Women how want to learn from other women

In a nutshell, Women Leading Women - the What, the How, the Why targets all women who wish to grow and develop. The book sheds light on how much and how well (or not) this happens, depending on how we relate to other women, It's a unique approach, which is long overdue. There's has been amazingly little writing or significant research about what really takes place when women lead other women.

The author is Barbro Dahlbom Hall, a Stockholm-based management and leadership consultant. Barbro has worked globally with women's leadership issues for over 30 years, contracted by various corporate enterprises and major NGOs, as well as the United Nations. Most recently, she has been involved in SIDA (Swedish International Development Corporation Agency) projects in Russia and Africa, with the ultimate aim of teaching thousands of women about modern, democratic leadership.

Barbro Dahlbom-Hall has written a number of books, including Leading Women - What Men Need to Know for Women to Grow (2002) and Leading Women - What Women Need to Know to Boss Men (1996). For her pioneering work to establish understanding about the link between leadership and gender, Barbro Dahlbom-Hall has received several awards.

In 1999, she was also awarded an honorary Ph.D in Medicine from the University of Uppsala, and in 2002 she received the Swedish King's Medal of the 8th Dimension with the Order of the Seraphim ribbon for great achievements within the field of management education and for strengthening female leadership.